Why settle for capturing photos at a certain distance or with a certain viewing angle, when you can have it all? We have selected the best phones whose lenses are the trio of aces of 2019: a large main lens, with telephoto and wide-angle.
What do we ask the camera of mobile in 2019? The current trend is to include lenses specialized in very different tasks. We show you the best phones that have a good main lens, accompanied by telephoto and wide-angle lenses. A trio of aces that will allow you to capture spectacular photographs in the most different situations.
If we look back, it is curious to discover how priorities have changed over the years. In the first smartphones, what mattered most was the definition: the Megapixels or MP offered by the camera. Then the mobiles focused their attention on the selfie, the Portrait modes and Beauty mode. It was about capturing the best close-ups.
When the ability to include several lenses in the mobile phone was developed, a couple of years ago, the secondary lenses in black whites became fashionable, and those that allowed blurring the funds to create the popular Bokeh effect. But in 2019, the trends are very different. All these lenses are prepared to capture photos at a distance and with a similar angle. Why just limit ourselves to that?
This year we have seen numerous mobiles that incorporate different types of specialized lenses. The most popular is the telephoto lens and the wide-angle. Let's see what they consist of, and which are the best smartphones with this configuration.
Lenses for all situations
If we are going to buy a mobile phone for your camera, it is important to know what each lens is for. So we can decide which one interests us because it is not the same to take pictures of our family or friends during the holidays than to photograph landscapes or animals at a great distance.
We must start with the main lens, which is what will give us the overall quality of photography.
Main lens
The main lens is responsible for capturing the image itself, the rest of the lenses act as support. It is the one that marks its definition, the realism and dynamic range of colors, the capture of light, the absence of noise, etc. It is usually the one with the highest resolution, measured in Megapixels or MP. This value is important when establishing the definition of the photo, that is, the number of points that form it, but it is not synonymous with quality. A lens can have 100 MP but if it captures low light, the photo will look dark or with little detail when it is night.
Having many MPs is fine when editing it. For example, if we have many MPs even if we cut an image and we are left with only a small part that interests us, it will still have a good resolution.
But, as we said, this has nothing to do with image quality. Two other factors intervene here: the pixel size and the lens aperture.
The size of the pixel is just that: what the pixel of the lens measures when the light it captures is converted into a digital photo. In almost all devices, the smaller the pixel, the better, because we will have more detail. But the lens is just the opposite: the larger the pixel, the lighter it captures, and therefore we get more detail, less noise, and more natural colors.
The pixel size of the cameras is measured in microns. They usually vary between 1 and 1.2 microns, but there are lenses with 1.4-micron pixels, and even more.
The third factor is the opening of the sensor, which tells us how much the diaphragm can be opened, to let the light through. As more opening has more light enters and more details capture. This is important in low light situations.
This data is indicated by an f with a decimal value, but it must be taken into account that it is an inverse data. As smaller the larger number is the opening, which is what we almost always want. For example, a sensor with an aperture f / 1.5 lets in more light than one with f / 2.4 as we see in this photo.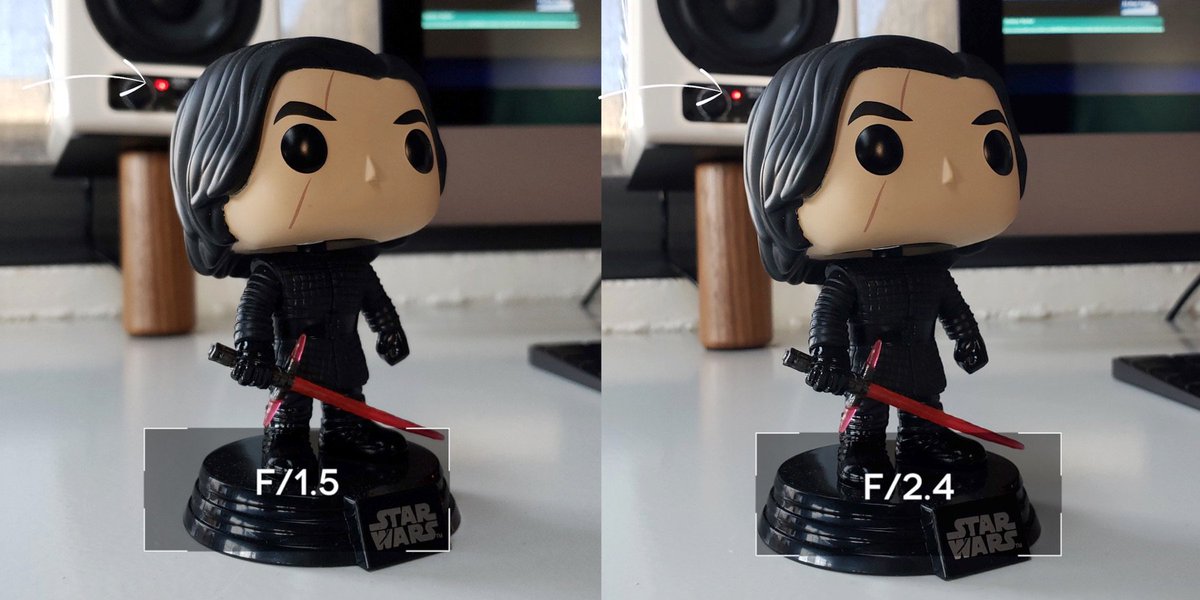 In summary, we will have a good main lens if it has many MPs (although it is not a determining value), if it has a high pixel size, and if the value of its aperture is as low as possible.
Telephoto
A telephoto or telephoto lens, in simple words, is a lens that has a very high focal length, with a very small viewing angle. Even easier: capture things that are far away, but only in a small space, because their viewing angle is short. Imagine a telescope focusing on the Moon, and as you can see it very close you can barely see what is around.
Here we can see a normal capture on the left and another in telephoto mode, which brings people who are very far away in the first image, but only captures a small viewing angle:
The telephoto lens is used to capture in great detail specific things that are far away. For example, if you want to take a picture of an animal, but if you get too close it will scare you.
Wide angle
The wide-angle lens is almost the opposite of the telephoto. Capture a large viewing angle but at a shorter focal length. It is designed to get panoramic views of landscapes, or so that when taking close-up photos, for example to a group of people, you can also see what is around.
Here we can see a photo taken with a standard lens and the same shot, with a wide-angle lens. We see how it captures more things in the same space, but with less detail:
Macro
Since we have set, we will also describe what a macro lens is. It serves to make macro photos, which are captured in great detail, with the camera very close.  They are used, for example, to photograph insects or the detail of objects:
The previous image with a normal lens would have come out blurry because a macro is needed to focus so close.
Although there are mobiles with macro lenses they do not usually combine with the previous ones, so to make this comparison we will focus on the best mobiles with a good main lens accompanied by telephoto and wide-angle lenses. In addition, some mobiles use artificial intelligence to convert a wide-angle lens to macro, as we will see.
3D ToF
In the last year, 3D ToF sensors have begun to be seen in the leading phones. They are sensors that use infrared rays to capture a 3D image, with depth. This allows people to be separated from the backgrounds in a portrait, for example, or to extract objects from images to manipulate them separately by artificial intelligence.
These are the most used sensors today.
Huawei P30 / P30 Pro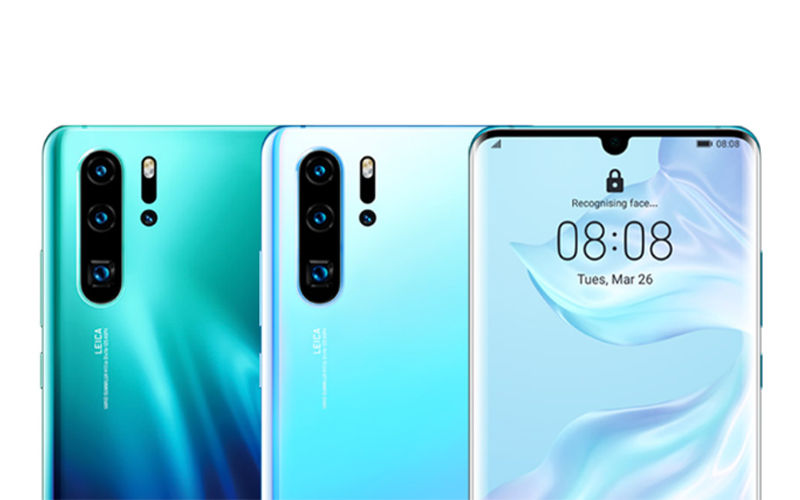 Huawei is the reference brand when it comes to talking about cameras since their phones are always at the top of the benchmark photographic benchmarks.
Most of its high range offers a configuration with the main lens, telephoto and angular gan, as is the case of the Huawei P30 and P30 Pro.

The most advanced is the P30 Pro, which offers a 40-megapixel main sensor with f / 1.6 aperture, a five-magnification telephoto and a wide-angle 0.6x. The front camera is 32 megapixels with f / 2.0 aperture.
It is a spectacular configuration because at the high resolution of the main lens you have to join one of the largest openings (we have already explained that the greater the aperture, the smaller the number that appears in the f / value), combined with a powerful telephoto that It offers 5 optical magnifications and a wide-angle of great quality.
In addition, the sensors are manufactured by the prestigious German company Leica.
Huawei is one of the companies that more and better uses artificial intelligence to improve image captures.
Another important fact is that the P30 can convert the wide-angle into a macro lens, to capture close-up photos. And all sensors have optical image stabilizer (OIS).
These are the technical characteristics:
| characteristics | Rear cameras of the Huawei P30 Pro | Front cameras |
| --- | --- | --- |
| Main sensor | 40 MP, f / 1.6, OIS, Dual LED Flash | 32 MP, f / 2.0 |
| Telephoto | 8 MP, f / 3.4, 5 increases, OIS | |
| Wide-angle | 20 MP, f / 2.2, 0.6x, OIS | |
| Other sensors | TOF | |
Huawei Mate 30/30 Pro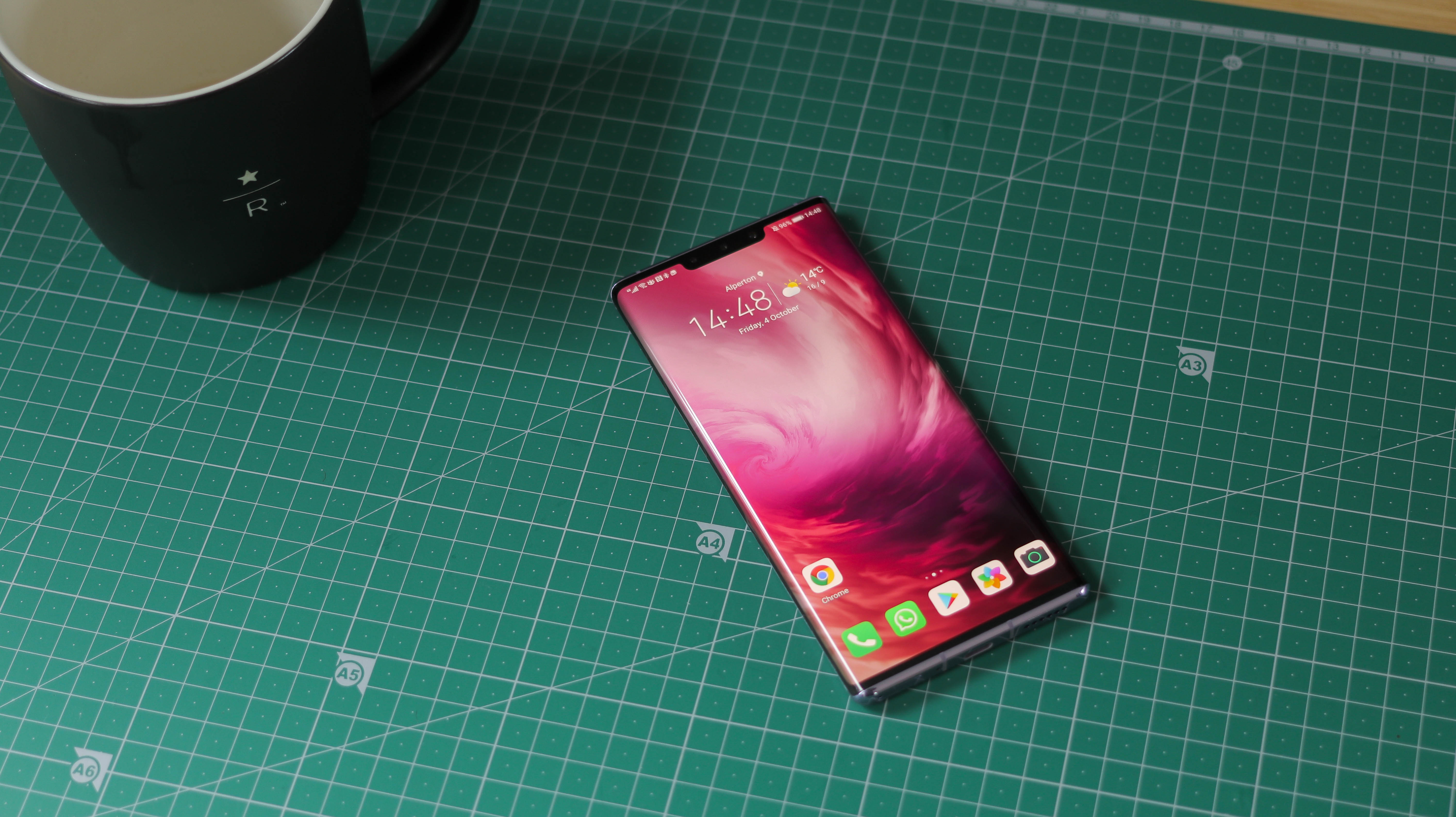 The new Huawei Mate 30 Pro, launched just a few weeks ago, further improves the cameras of the P30 range. It is one of the first mobiles that mounts no less than two 40 MP sensors.
The main lens is almost identical to that of the P30 Pro, with 40 MP and aperture f / 1.65. However, the wide-angle is an ultra-wide-angle that doubles the resolution of the P30 Pro, up to 40 MP, and has a greater aperture, f / 1.8, which captures more detail in low light conditions.
The telephoto sensor also has more aperture, f / 2.4, but drops to 3 optical magnifications, and 5 hybrid magnifications. There is a fourth 3D TOF sensor to add depth to the photos.
| characteristics | Rear cameras of the Huawei Mate 30 Pro | Front cameras |
| --- | --- | --- |
| Main sensor | 40 MP, f / 1.65 (up to 409,600 ISO), OIS, Dual LED Flash | 32 MP, f / 2.0 |
| Telephoto | 8 MP, f / 2.4, 3x, OIS | |
| Wide-angle | 40 MP, f / 1.8, OIS | |
| Other sensors | 3D TOF | |
The rest of the Mate 30 Pro's hardware is spectacular, with an OLED display, Kirin 990 processor, no less than 8 GB of RAM, and a 4,500 mAh battery. It is possibly the best Android mobile in the market.

Samsung Galaxy Note 10+ / Note 10
The flagship of Samsung is a different proposal with respect to what Huawei proposes, in the subject of cameras. The Korean company is committed to lenses with less definition, but as we explained at the beginning, the quality of the photos is not given by the MP.
Samsung is one of the world leaders in the manufacture of photographic sensors, and it shows on their phones.
For the Samsung Galaxy Note 10+ opt for a 12 MP main sensor. It may seem little compared to the 40 MP of the competition, but the reality is that when we see the photos on a screen we do it at a resolution lower than 12 MP, and if we print or reveal them, we do it at even less resolution. More megapixels go well to extract clippings from photos or to print at poster size, but the reality is that we rarely need so much resolution.
Samsung prefers to bet on other things, such as its revolutionary variable opening. The main sensor is capable of changing the aperture, between f / 1.5 and f2.4, according to the light requirements we have. This gives a lot of play when it comes to using a lot of opening at night, and less when there is a lot of light, to reduce noise in the image.
It is accompanied by a wide-angle sensor of 16 MP f / 2.2, and a 12 MP telephoto with f / 2.1 aperture and 2X optical zoom. It also has a fourth 3D TOF sensor.
| characteristics | Samsung Galaxy Note 10+ rear cameras | Front cameras |
| --- | --- | --- |
| Main sensor | 12 MP, f / 1.5 – f / 2.4, OIS, Dual LED Flash | 10 MP, f / 2.2 |
| Telephoto | 12 MP, f / 2.1, 2x magnification | |
| Wide-angle | 16 MP, f / 2.2 | |
| Other sensors | TOF 3D f / 1.4 VGA | |
iPhone 11 Pro Max / 11 Pro
For years Apple has been the reference in mobile phones, but in recent times it has been a little on the tow of Asian companies, especially when it comes to cameras. Not so much in quality, because for many the iPhone makes the best mobile photos, but in the use of sensors.
Apple had resisted using more than one lens, but in the last two years, it has given its arm to twist, to the point that the iPhone 11 includes three sensors, which also belong to that three of aces that shape this article.
Both the iPhone 11 Pro and the Pro Max use the same cameras, so you can choose one or the other according to your budget, or what you are looking for in a mobile.
Like Samsung, Apple does not give priority to the definition. Its three sensors do not exceed 12 MP.
You have to be a little careful with the nomenclature since the main Apple sensor calls it wide-angle, and the wide-angle, ultra-wide-angle. In order not to get involved, we have given them conventional names.
Thus, the main lens offers 12 MP with f / 1.8 aperture and OIS. The wide-angle has 12 MP with f / 2.4 aperture. The telephoto lens is 12 MP with f / 2.0 and 2X optical zoom.
| characteristics | Rear cameras of the iPhone 11 Pro / Pro Max | Front cameras |
| --- | --- | --- |
| Main sensor | 12 MP, f / 1.8, OIS, Dual LED Flash | 12 MP, f / 2.2 |
| Telephoto | 12 MP, f / 2.0, 2x, OIS | |
| Wide-angle | 12 MP, f / 2.4 0.5x | |
| Other sensors | No | |
Realme X2 Pro
The Realme company has entered like a hurricane in the smartphone market. Founded by former Vice President of Oppo, Sky Li, Realme aims to outperform Xiaomi in the telephony market. There is nothing.
And arguments are not lacking. Their smartphones feature amazing hardware at a very tight price. Just as Xiaomi started, but taken even further.
In many of its mobiles, which are already sold in Spain, I really bet on using macro lenses. The only one that has the trio of lenses that we are highlighting is the Realme X2 Pro, a smartphone with spectacular specifications: Super AMOLED display at 90 Hz, Snapdragon 855+ processor, 6 to 12 GB of RAM, a battery that charges in 28 minutes … and with a price starting at $522!